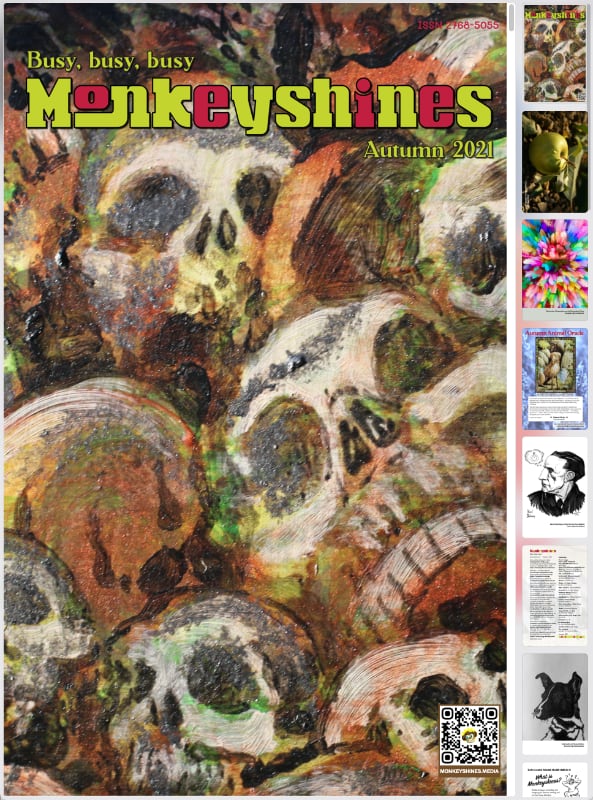 Spooky season has begun, but don't be scared by the Autumn issue. Sure, there's skulls and haunted memories, and warnings that your values may be put to the test, and gods that punish the weak, and goblins and cloven hooves and horns and… okay, we guess this issue is a bit scary, but we think this is a fantastic issue all together.
We have printed issues to send to you, too, if you're not on our mailing list. Free! No shipping or handling costs, no funny business, just pure Monkeyshines delivered to your mailbox.
Our awesome group of contributors can be found under the masthead.
In this issue:
We Shoot
We Score
The Break Out
Hat Trick
One Away from a Hat Trick
Retire Already