Past Issues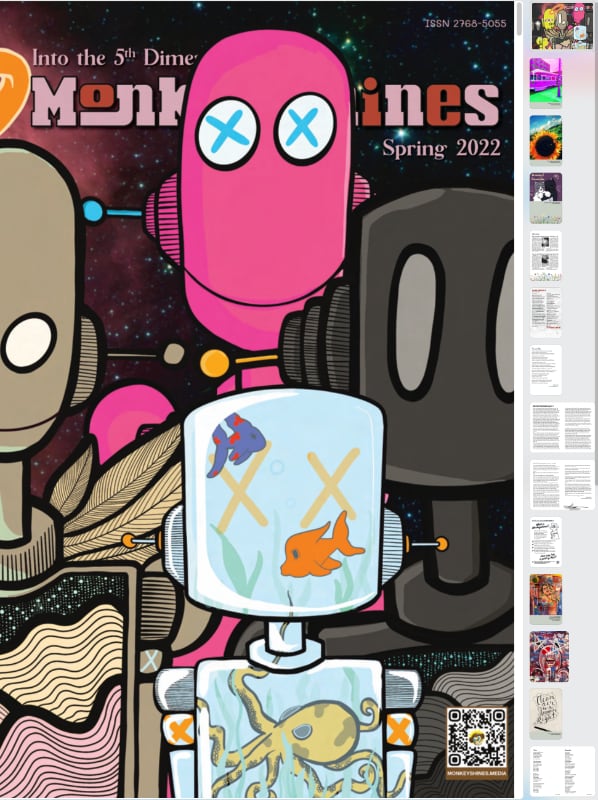 Fifth issue: Our Spring 2022 issue is chockablock with creative goodness and bittersweet goodbyes. The season is all about change and renewal, and it's possible we captured some of that in this issue. We've got some paper copies left if you'd like to hold this issue in your hands — we highly suggest it! Did we ever mention that we send our zine to you for FREE? Send your mailing address to us, and we'll get it out as soon as we can!
---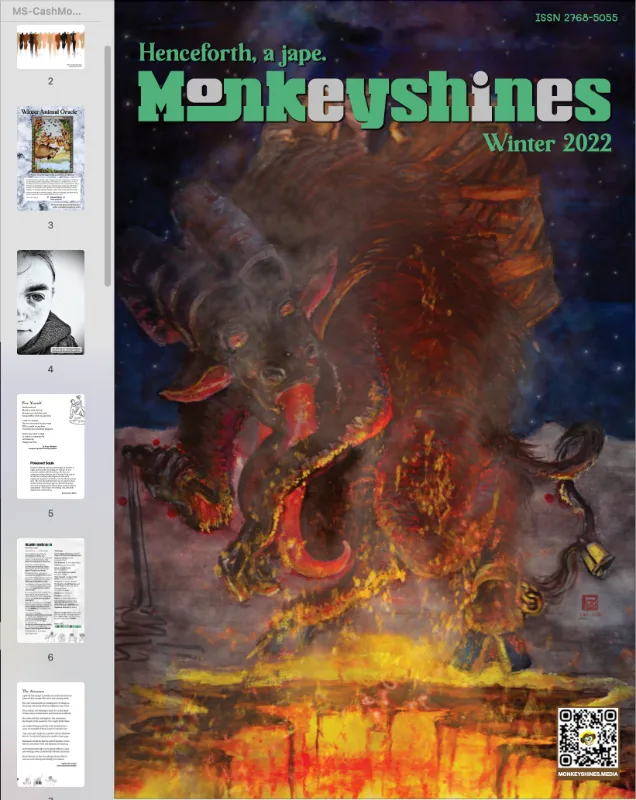 Fourth issue: Winter's bite is upon us, and our first issue of the new year delivers the malicious Krampus to your mailbox. Inside there is some comfort, some mysteries, a bit of danger, and a whole lot of talent. It's 2022! Our pool of contributors continues to grow, which is fantastic and most welcome! We have about 12 copies left, if you'd like your very own copy. Wanna know how? Send us a note with a mailing address, and we'll send one out to you, for FREE!
---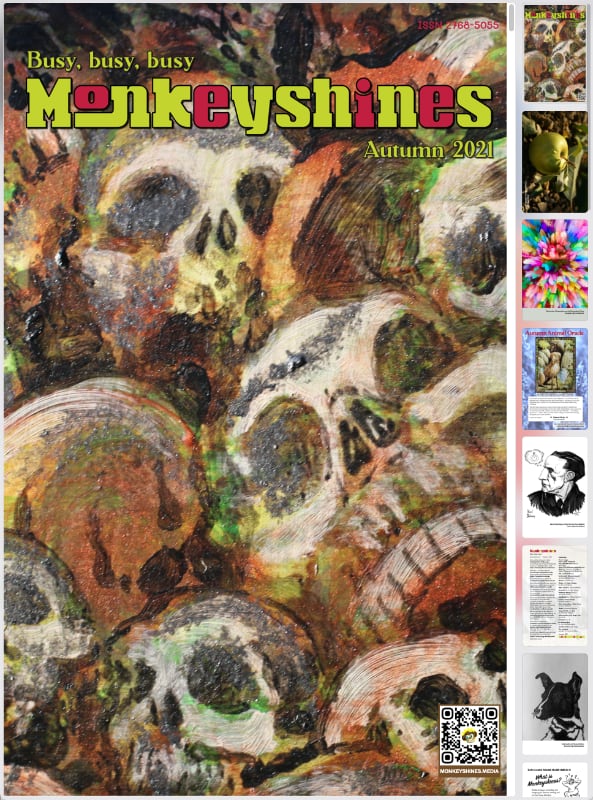 Third issue: Spooky season has begun, but don't be scared by the Autumn issue. Sure, there's skulls and haunted memories, and warnings that your values may be put to the test, and gods that punish the weak, and goblins and cloven hooves and horns and… okay, we guess this issue is a bit scary, but we think this is a fantastic issue all together. There's a couple of copies still available. Send us a note with a mailing address, and we'll send one out to you, for FREE!
---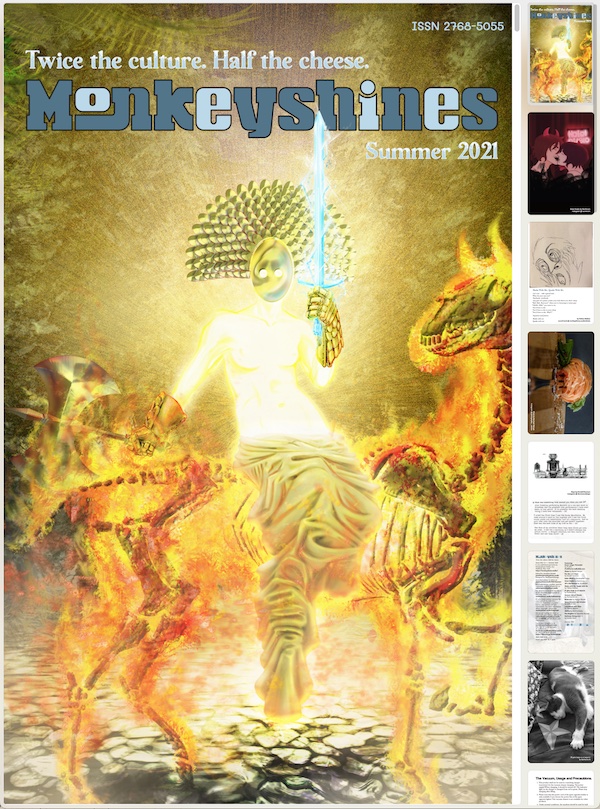 Second issue: Our summer issue of Monkeyshines continues our streak of talented creators sharing their creations with you. In this issue, we have a couple of reviewers, another oracle for the season, excellent photography and art, and the first of a three part serial! We still have a couple printed copies in the back of inventory closet. Would you like one? Send us a note with a mailing address.
---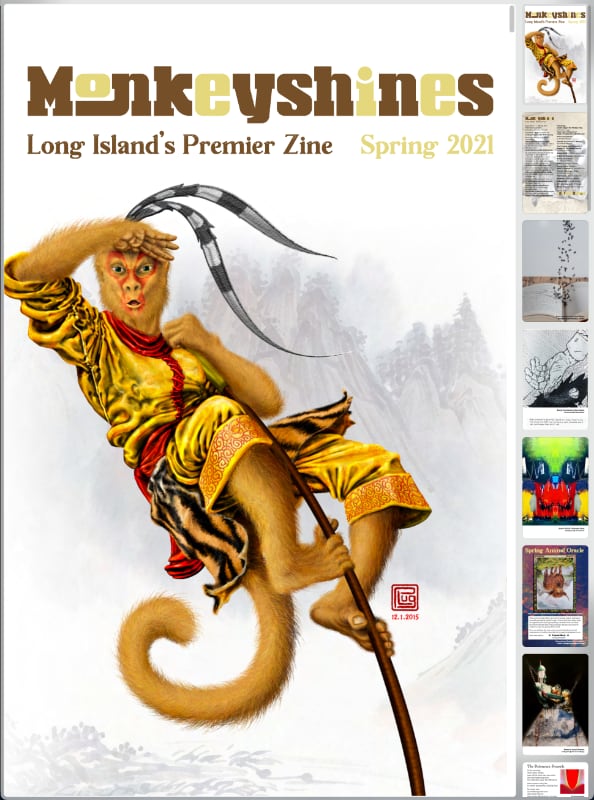 First issue: Our inaugural Spring 2021 issue, we have original fiction, poetry, and an essay by some talented writers. And we have original artwork and photography by some amazing artists. We have a druidic oracle for your springtime consideration, and what would a zine be without a review? Well, in this case, it's a review of hot sauces by a real metalhead! Printed copies no longer available.