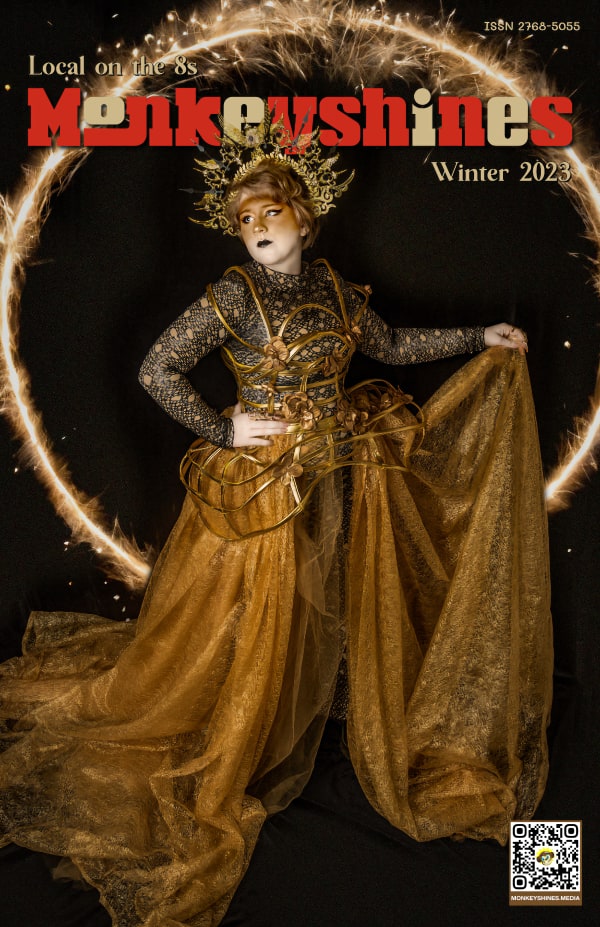 Winters can be rough, but just as each day gets longer and the weather turns from miserable to less so, take comfort with our fabulous cover of our Winter 2023 issue. The Magical Time Queen is here to introduce you to our great artists, poets, photographers, and writers. This issue is golden. Sure, all our issues are special, but this is the last one with Monkeyshines as its title – a Collector's Edition for sure. Get this issue sent directly to your door for free! No shipping or handling costs, no funny business, just pure Monkeyshines delivered to your mailbox.
There's madness, despair, and, importantly, hope in this issue. It's crazy how talented our contributors are, and we can't be more happy to share their work with you. Contents of this issue are below, and there's a snazzy digital edition too, if you like that sort of thing.
This isn't the end! We will have our next issue in Summer of 2023 – we just don't know the name of it yet. ::grin::
Information about our awesome group of contributors can be found under the masthead.
In this issue: