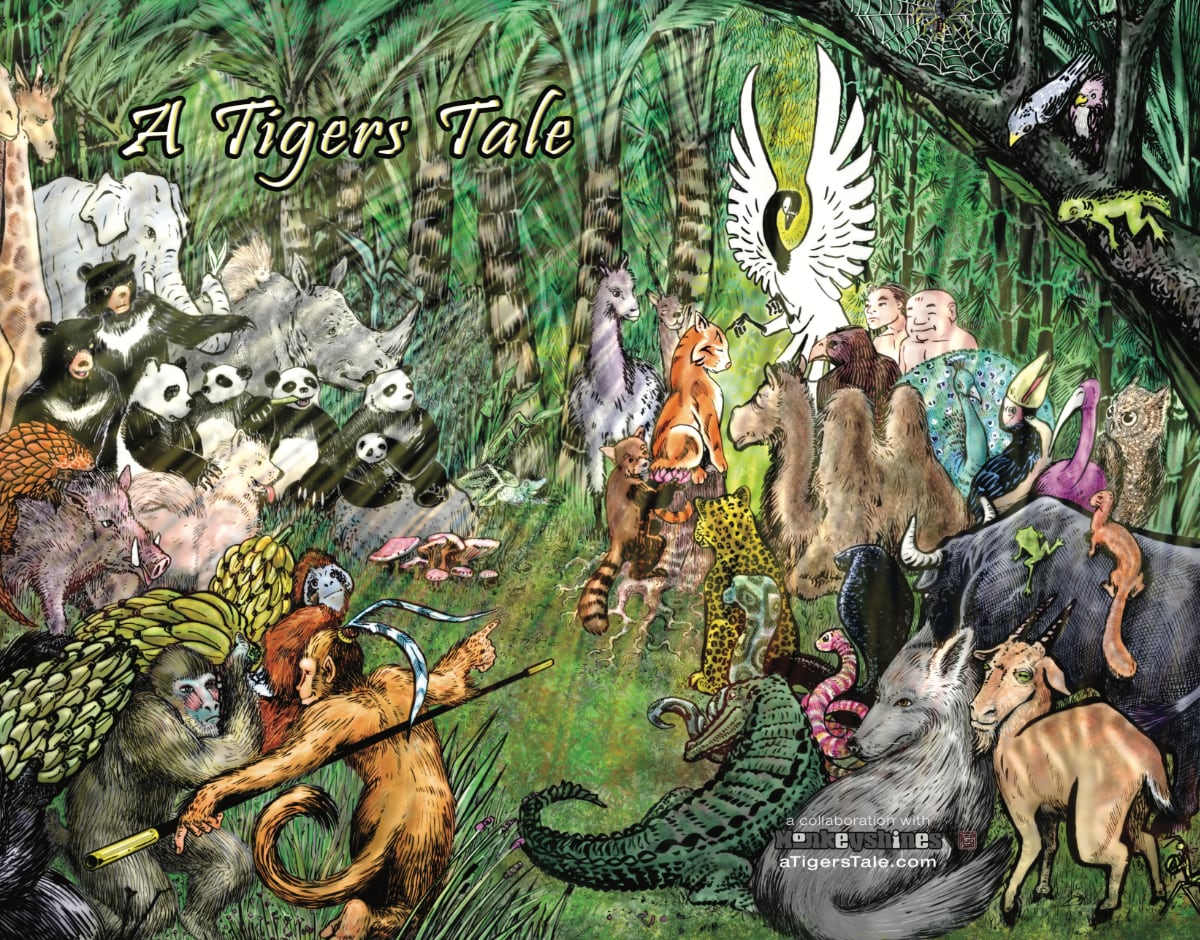 Decade in the Making!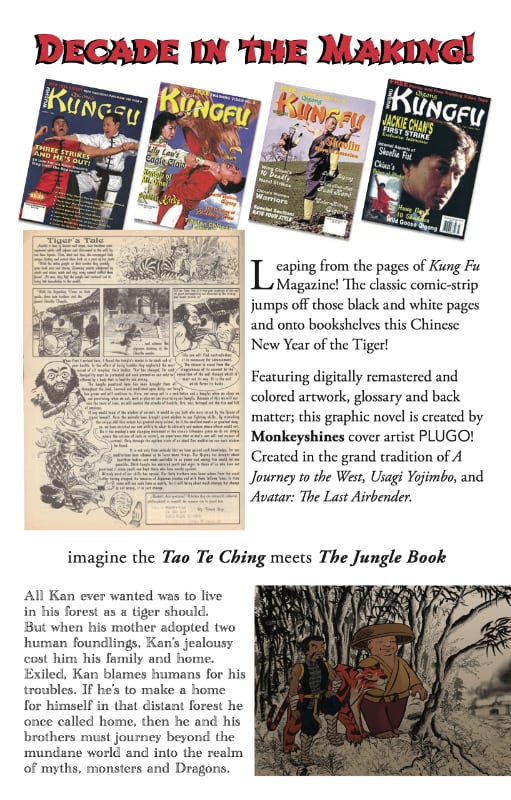 Leaping from the pages of Kung Fu Magazine! The classic comic-strip jumps off those black and white pages and onto bookshelves this Chinese New Year of the Tiger! Featuring digitally remastered and colored artwork, glossary and back matter; this graphic novel is created by Monkeyshines cover artist PLUGO! Created in the grand tradition of A Journey to the West, Usagi Yojimbo, and Avatar: The Last Airbender.
Imagine the Tao Te Ching meets The Jungle Book
All Kan ever wanted was to live in his forest as a tiger should. But when his mother adopted two human foundlings, Kan's jealousy cost him his family and home. Exiled, Kan blames humans for his troubles. If he's to make a home for himself in that distant forest he once called home, then he and his brothers must journey beyond the mundane world and into the realm of myths, monsters and Dragons.
Join us Tuesday, February 1st, 2022 for the Kickstarter Launch Party
Grab any of these exclusive rewards!
For just $30 get the Monkeyshines graphic novel kit!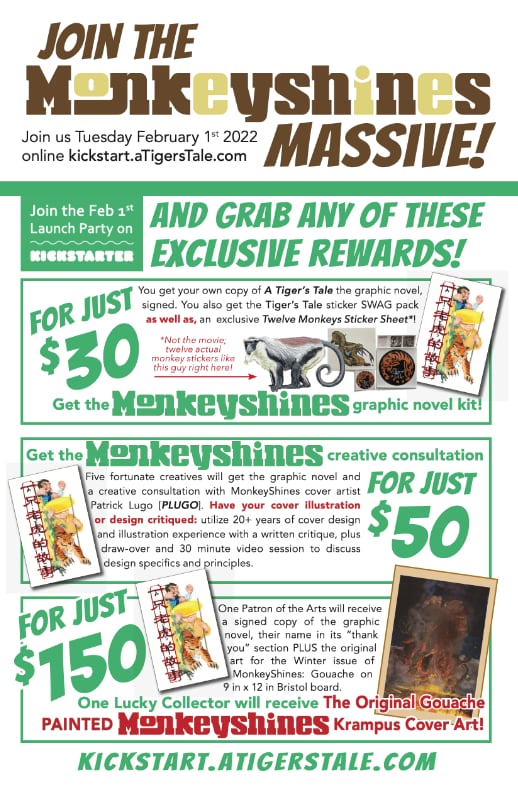 You get your own copy of A Tiger's Tale the graphic novel, signed. You also get the Tiger's Tale sticker SWAG pack as well as an exclusive Twelve Monkeys Sticker Sheet!1
Get the Monkeyshines creative consultation for just $50!
Five fortunate creatives will get the graphic novel and a creative consultation with Monkeyshines cover artist Patrick Lugo (PLUGO). Have your cover illustration or design critiqued: Utilize 20+ years of cover design and illustration experience with a written critique, plus draw-over and 30 minute video session to discuss design specifics and principles.
For $150 One Lucky Collector will receive the original gouache painting Monkeyshines Winter 2022 Krampus cover art!
One Patron of the Arts will receive a signed copy of the graphic novel, their name in its "thank you" section PLUS the original art for the Winter issue of MonkeyShines: Gouache on 9in x 12in Bristol board.
Go to: Kickstart.aTigersTale.com to learn more!
Monkeyshines receives no financial compensation from this campaign.
Not the movie; twelve actual monkey stickers. ↩