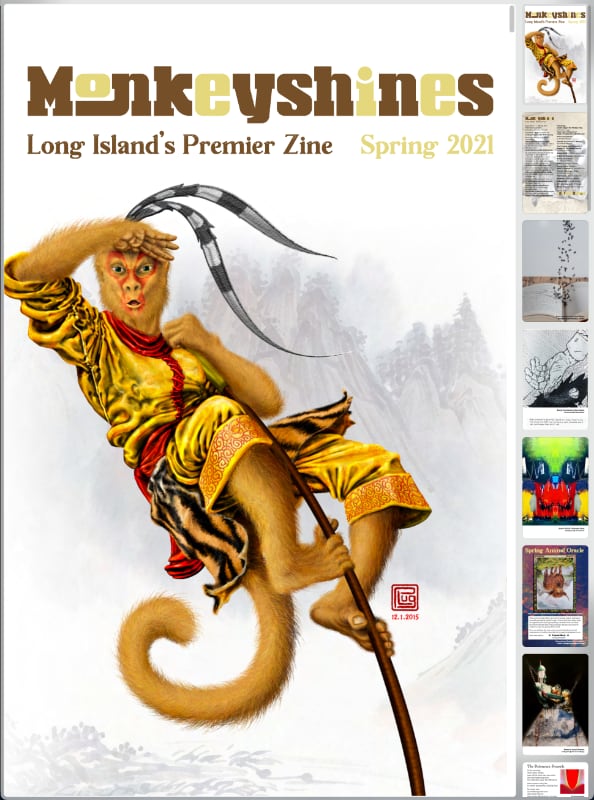 Welcome to the first issue of Monkeyshines! There are no more first-run copies available, but this issue is also available as a PDF to download. It's fairly big, so don't download it on cellular, unless you have an unlimited plan.
In this issue we have original fiction, poetry, and an essay by some talented writers. And we have original artwork and photography by some amazing artists. We have a druidic oracle for your springtime consideration, and what would a zine be without a review? Well, in this case, it's a review of hot sauces by a real metalhead! We hope you enjoy this issue, and consider submitting something that shows your creativity for our next issue!
Our great group of contributors can be found under this issue's masthead.
In this issue:
Prose & Poetry
Photos & Paintings
Prophecies & Predictions